West Africa LNG Group Management
Cem Hacioglu, Chief Executive Officer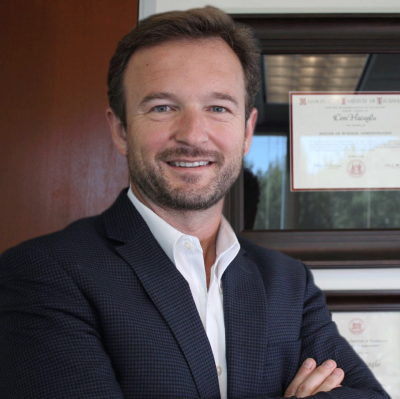 Mr. Hacioglu is the Chief Executive Officer of West Africa LNG Group. Prior to joining West Africa LNG Group, Mr. Hacioglu served as the President and Chief Executive Officer of Applied LNG, a producer and distributor of liquefied natural gas (LNG) and provider of natural gas fuels services. During Mr. Hacioglu's tenure, Applied LNG successfully reorganized through a Chapter 11 restructuring and became an industry leading LNG company. Under Mr. Hacioglu's leadership, Applied LNG achieved tremendous revenue and profitability growth and built two new liquefaction facilities in Topock, Arizona and Midlothian, Texas.
Before joining Applied LNG, Mr. Hacioglu was a senior investment professional with a number of Wall Street firms including Sandell Asset Management, Millennium Partners and Fletcher Asset Management. Mr. Hacioglu also held various positions at the Private Equity Group of Merrill Lynch in New York and the Middle East and North Africa Department of the World Bank in Washington D.C.
Mr. Hacioglu is a graduate of the United States Military Academy at West Point with a Bachelor's degree in Mathematical Economics and a minor in Civil Engineering and has an MBA from MIT Sloan School of Management.
Matthew Pliskin, Chief Financial Officer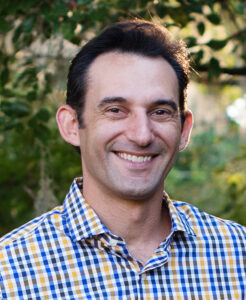 Mr. Pliskin is the Chief Financial Officer of West Africa LNG Group.  Prior to WA-LNG Mr. Pliskin founded Lama Advisors to work with growth companies on financial matters, systems implementation and restructurings.  He was the CFO of Bioderm, Inc, a medical device manufacturer and Chief Operating Officer of Shop 24, a manufacturer and operator of self-contained, totally automated and refrigerated convenience stores/vending machines. Prior to Shop24, Mr. Pliskin was President of Karbon Arms, LLC, a technology company focused on the law enforcement market, overseeing sales and marketing, accounting and finance, manufacturing, and customer support.
Before moving into operations Mr. Pliskin spent the early part of his career financing high growth turnarounds and acquisitions providing over $750 million in capital to companies in a wide range of industries. Mr. Pliskin was a Managing Director in charge of the Direct Investments Group at Sandell Asset Management and held positions at Millennium Partners, Redwood Partners, Knight Securities and Arthur Andersen. He was also a Director at Applied Natural Gas Fuels, Inc., a leading provider of Liquefied Natural Gas to the domestic U.S. fuels market.
Mr. Pliskin earned his Bachelor of Science in Accounting from Pennsylvania State University.
Marian Schaffer, Chief Administrative Officer
Ms. Schaffer has over 25 years' experience in international industry with the Schaffer Global Group of Companies, from which AfricaGlobal emerged. Marian has been the Chief Operating Officer at AfGS directing the operational management of the organization and coordinating major project activities.  She is responsible for coordination of personnel on sales efforts, project scheduling, project execution, and personnel administration.  She also assists with the operational studies, feasibility studies, evaluations and appraisals.
Marian previously served as a Project Manager on the Finchaa Sugar Project located in Ethiopia assisting the Project Manager in various administrative and commercial aspects of the project, including contract negotiations, project execution, and government/client relations.