One Daring Diplomat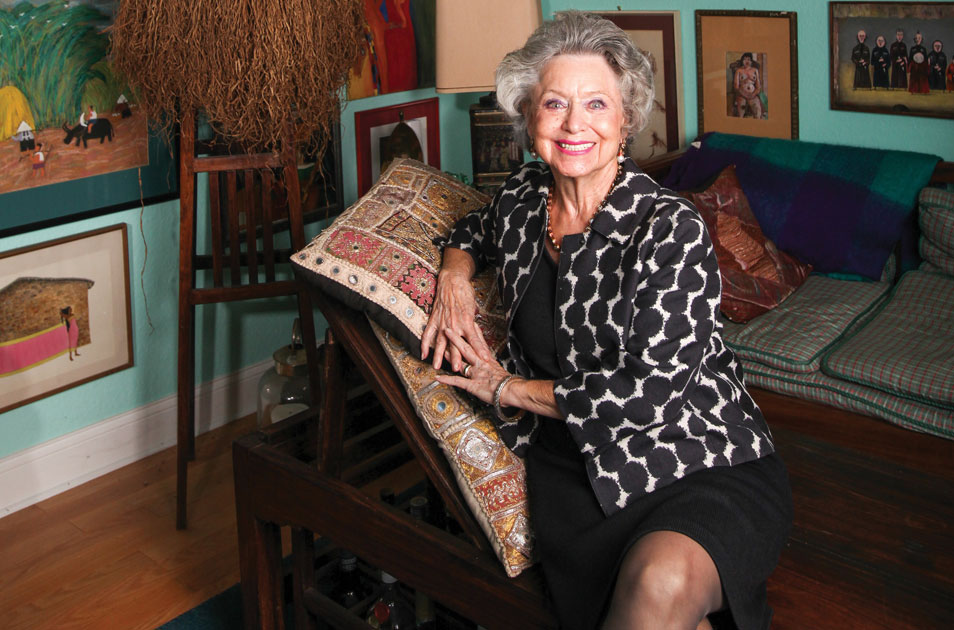 By Dave Seminara
Retrieved from The University of Tampa Journal
The first things Patricia Moller '73 noticed when she entered the heavily fortified compound in an armored Chevy Suburban were the throngs of lounging, armed soldiers, the neat piles of grenades and the machine guns with bandoliers of bullets draped over them stacked in the driveway. It was a sizzling hot day in December 2009 in Conakry — Guinea's capital — and Moller, then the country's U.S. ambassador, had come to see Sékouba Konaté, the country's recently installed, unelected military leader.
Her colleagues at the embassy and in the U.S. State Department in Washington, D.C., had warned her of the dangers of meeting with the man who had earned the nickname "El Tigre" (the tiger) for his prowess on the battlefield. In fact, she had to use some of her keenest negotiating skills to convince U.S. security officials, who insisted they could not guarantee her safety, to allow her to meet with him.
Moller watched a group of women inside the compound cooking rice for the soldiers over an open flame and felt out of place, as she wore a black suit, complemented by heirloom jewelry. "It struck me like a scene from Apocalypse Now," she recalls. Then one of the soldiers told her and her small team of armed security officers that El Tigre would like to meet her in his bedroom suite.
"I walked across the courtyard and said to myself, 'Patricia, this may be the dumbest thing you've ever done.'" (read the full article at ut.edu)