Guinea's Big Break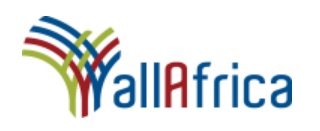 By Patricia Moller and Mima S. Nedelcovych
Africa has long suffered from underdevelopment, poverty, and disease. While the Americas, Europe, and certain parts of Asia have enjoyed the benefits of industrialization, digital economies, and healthcare, most of the vast continent of Africa has been left behind.
One of the clearest factors establishing this tragically stark demarcation line has been the lack of energy Africa has so desperately needed for decades. While Africa's need for energy is hardly a secret, putting together a feasible plan to bring the right kind of fuel to the continent has been an elusive goal for energy providers, financiers, and governments alike.
Guinea is blessed with large quantities of the world's most precious minerals and sought-after natural resources. President Conde has often commented that Guinea's unharnessed mineral resources are a scandal, reflecting his dismay at the lack of utilization of the extensive reserves found in his country. Unfortunately, for far too long, these resources have been harvested and exported as undervalued raw material, tragically preventing the Guinean people from fully enjoying the benefits of God's most generous gifts to Guinea.
The Guinea LNG Project was born three years ago out of the absolute necessity to break free from this vicious cycle with a mission to identify and develop a clean, reliable, and environmentally sustainable source of energy to power the Guinean economy and to help unlock the tremendous potential of the Guinean people. Recognizing the need to create greater beneficiation from its natural resources, the Guinean government decided to require the bauxite mining companies to process a portion of their bauxite production within the country as a condition of granting mining concessions.  (read the full article on AllAfrica.com)